We are a firm of Certified Public Accountants (CPAs) and consultants who have worked for Big 4 accounting firms and have extensive experience auditing both legacy and cloud environments for start-ups, mid-size and large-cap companies. We love auditing, however while the aforementioned statements are facts that uses all the right buzz words, they end up missing the mark and the essence of why we are here.

Why do we really exist? REPRESENTATION. There are over 53,000 CPA firms in the U.S. and less than 1% are black or women owned CPA firms that provide advisory & assurance services. Per the National Association of Black Accountants (NABA), after 50 years there now exists over 650,000 CPAs in the U.S., however only an estimated 5,000 are black. That's not a typo; the barriers to diversity and inclusion persists. We decided to make moves that started movements to change that. We decided to INSPIRE. The next issue we wanted to address was QUALITY. Instead of selecting our "best" work-papers to be peer reviewed, feel shrouded by the "auditor" title, or tout our own Big 4 experience as if individuals without direct Big 4 experience can't be better auditors, we wanted to create a culture of "pride in one's work", where if a client ever saw their related work-papers and quality checks they would know their monies were 100% well spent. No facades, no fluffs – just QUALITY.
Like the proverb "give a man a fish and you feed him for a day; teach a man to fish and you feed him for a lifetime", at Audit Peak we are dedicated to demystifying the auditor role and teaching clients how to really align their security, strategies and processes with their organizational objectives to propel client growth and keep clients striving for higher and continuous achievement and not allowing themselves to plateau. This is not a value proposition because the success of improving a company's business risk and security posture will continuously be under construction.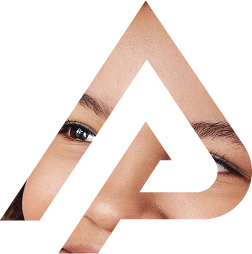 We are committed to a culture imbued with excellence and quality. A culture where every employee is encouraged to raise their hands and let their voice be heard if our quality is not the highest of standards.
We do not toss around words like 'diversity' and 'open door policy' as a farce. We commit to truly LISTENING. Truly supporting and celebrating one another, fostering growth and connection, and inspiring achievement in all its forms.
Staying TRUE to ourselves
We commit to always perform at our best. We believe that we are outstanding, not because we say it, but because we work very hard at it. We are dedicated, committed and focused, and this permeates our culture.
We value our team and we strive to always maintain the highest levels of professionalism, integrity, honesty, transparency and fairness in our relationships with our employees and clients.
Our core values support our vision and shape our culture. We align all of our strategies and decisions with these values.
Integrity
We are honest, stick to our commitments and do the right thing.
Quality
We are committed to distinctive excellence and unsurpassed service.
Care
We care for our employees, clients and communities.
Transparency
We communicate with employees and clients with unwavering candor.
Diversity
It takes people with different backgrounds, perspectives and ideas.
Courage
We are committed to taking risks, trusting our team, and speaking up.
|
Trust our experience
Interesting facts about our team
Team members have worked with Big Four accounting firms and Boutique accounting firms and have more than 25 years of combined experience serving more than 200 clients across various industries and multiple continents.
Team members have led or participated in various audits including but not limited to SOC 1, SOC 2, SOC 3, Agreed Upon Procedures, ISO 27001, HIPAA, HITRUST, GLBA, Publication 1075, MARS-E, PCI DSS, and FISMA/NIST 800-53.
The quest for knowledge, discovering skills and understanding is on-going and our team members embody this with various licenses and certifications: CPA, ACCA, CISA, Cloud and AWS Certifications.

We strive to energize, inspire and continuously improve by viewing the business from a "half empty glass" perspective to intensely focus on how we can continuously move forward, innovate, and improve. We treat clients the way we'd like to be treated. We work hard.

Our team is invaluable and we encourage a healthy work-life balance for soundness of mind and body, and a happier less stressed workforce. Team members have logged more than 10,000 miles and more than 2,000 hours running leisurely and competitively.